To ensure that the project meets the 10mg emission requirements, Yanpai Filtration Technology Co., Ltd adopts independently developed and designed high-precision filter materials to produce filter bags, which satisfies the needs of ultra-low emission. At the same time, the company arranges technical experts to implement precision management of the entire process in all aspects, such as project installation, testing, protection, etc.
Features:
The base cloth and the front/back dust surface are 100% PPS material;
The front/back dust surface is composed of PTFE+PPS, which improves chemical properties and is suitable for highly corrosive operating condition.
It consists of PTFE base cloth in the middle and the PPS front/back surface to improve chemical resistance, usually used in the case of coal types with slightly higher sulfur content.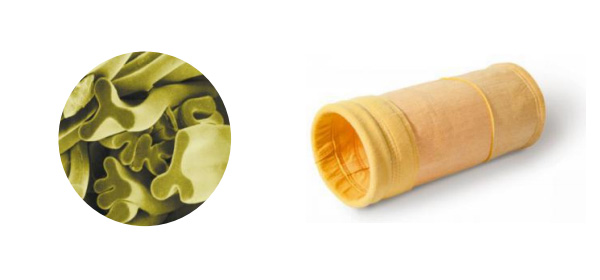 Applicable operation conditions:
• Especially suitable for processes with high emission concentration
• Flue gas purification for cement furnace, drying, burning, smelting, asphalt mixing;
• Flue gas purification for various industrial kilns and coal-fired boilers;
• Flue gas purification for partial waste incineration;
PTFE –polytetrafluoroethylene filter bags: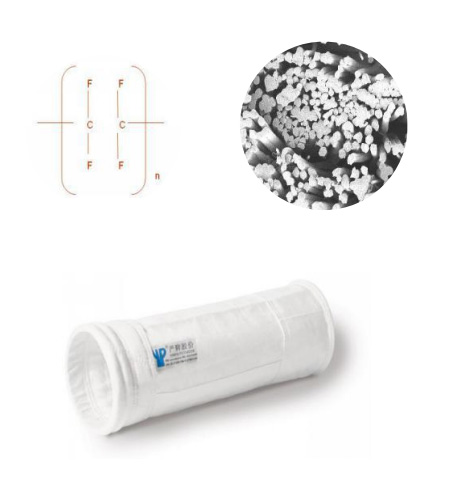 Applicable operation conditions:
• Suitable for mal-conditions requiring corrosion resistance and high service life of filter material
• Suitable for waste incineration, the production process of carbon black and titanium dioxide (TiO2).
• Suitable for the primary smelting, refining and chemical production process of partial metal;
Features:
Under continuous operation at 240 ℃ and instantaneous temperature of 260 ℃, it can resist acid-base corrosion in all PH values, so it is often blended with other materials to improve the chemical resistance of the filter material.